Builder to climate change advocacy
Taman: Builder to climate change advocacy
June 9, 2022 9:49 pm | Posted in Business News | Share now TwitterFacebook
By Hilaire Bule.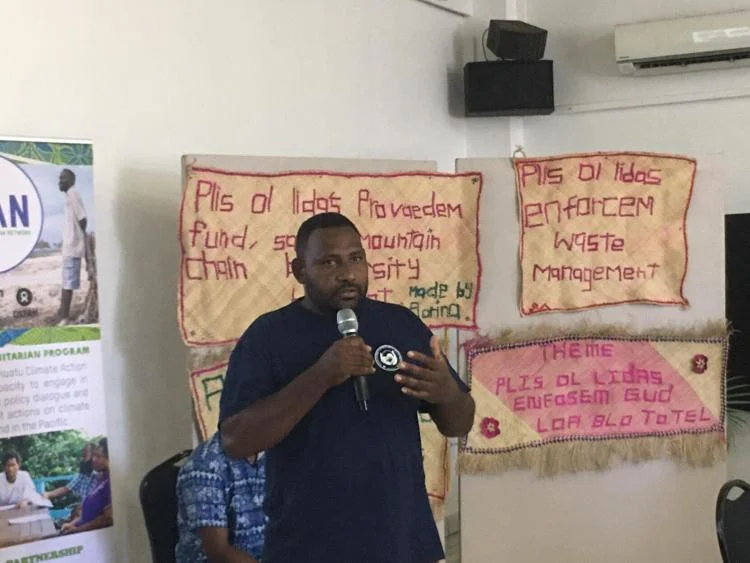 The chairman of Santo Sun Set Environment Networking, Allan Taman thanked Vanuatu Climate Action Network (VCAN) office in Port Vila for its support towards the people of Nambeko in North West Santo for their assistance to tackle sea level rise in their area.
He said they are facing sea level rise but the situation has worsened with the damage of Tropical Cyclone Harold a few years ago.
He stated during the Climate Change Justice Networking in Port Vila yesterday, that he used to be a builder, but has decided to quit his profession to be fully involved in attempting the recover their coastal area to replant trees.
Taman said his organisation is not only addressing the impact of climate change but also advocating for the conservation and preservation of the Santo bush. He said all these can only happen with the financial assistance of VCAN.
Taman brought with him to Port Vila 10 mats with written messages on them to ask the government to help them to protect their Santo bush, by creating and enforcing laws on invasive species. He said last week, he presented one to  Prime Minister Bob Loughman.