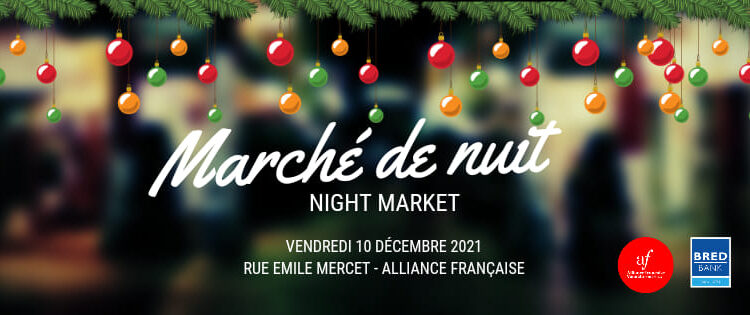 Marché de Nuit – Alliance française de Port-Vila
Marché de Nuit – Alliance française de Port-Vila
L'Alliance Française et Vanuatu Farmers Market organisent leur troisième marché de rue nocturne.
Artisanat, vêtements, livres, repas, animations et concert…
Vendeurs, contactez-nous pour réserver votre emplacement. 2000 vt ou 1000 vt (membres).
Alliance Française and Vanuatu Farmers Market are organizing the third nighttime street market.
Sellers, contact us to reserve your location.
Crafts, clothes, books, meals, entertainment and concerts …
Parrains: Ambassade de France. Banque BRED.