Vanuatu Business Review » 5,000 backlogged passports: Markson
5,000 backlogged passports: Markson
June 18, 2022 11:16 pm | Posted in Business News | Share now TwitterFacebook
By Glenda Willie.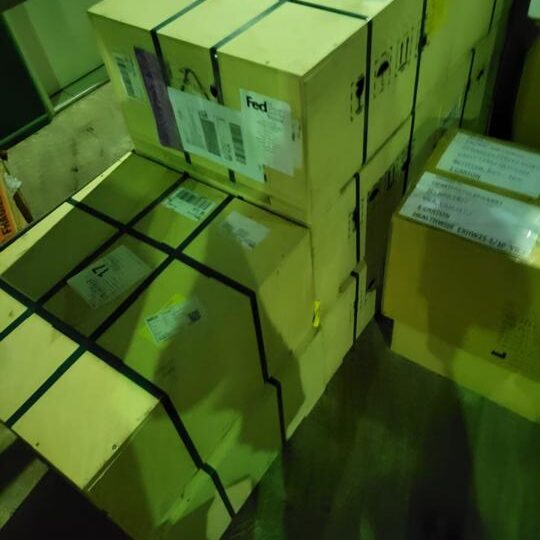 At least 5, 000 passports have been backlogged for printing, following the ongoing passport shortage issue.
Director of Immigration and Passport Service, Jeffery Markson confirmed his Office is aiming to print all the backlogged passports.
He also confirmed 8,000 passport booklets have arrived in the country. The staff of Immigration commenced with the printing of the booklets last weekend.
The Immigration boss attributed the continuous passport issue to shipment delays, which is a global issue.
Currently, the Passport Office remains close. It will reopen as soon as passports are ready to be issued.
Meanwhile, according to Markson, the Department is in the final stages of the E-passport project. With this project, the Immigration Department will be taking in approximately 30, 000 passport booklets.
In considering the shipment issues, the Department has identified avenues to ensure they control and manage the issuance of passports. This saw an increase in their order for passport booklets.
The Department also reviewed their current passport forms and has it divided into three respective categories — Citizenship through the investment Program, Vanuatu citizens, and lost or misplaced and expired passports.
Each category has its own requirements. Director Markson explained that the Department maintains the current fees, however, they are increasing the fees for misplaced or lost passports. He stressed that a lot of times, holders of the Vanuatu passports failed to take care of their booklets, and ended up misplacing them. Putting a high fee for misplaced passports will be deterrence for everyone to ensure their passports are kept somewhere safe.
Discussions for the new fees for the misplaced passports are underway. A further announcement will be made as soon as the Minister for Passports signs the Fees and Regulation Order.