Vanuatu Business Review » Absconded seasonal workers seek asylum in Australia
Absconded seasonal workers seek asylum in Australia
June 22, 2022 10:31 pm | Posted in Business News | Share now TwitterFacebook
By Kizzy Kalsakau and Anita Roberts.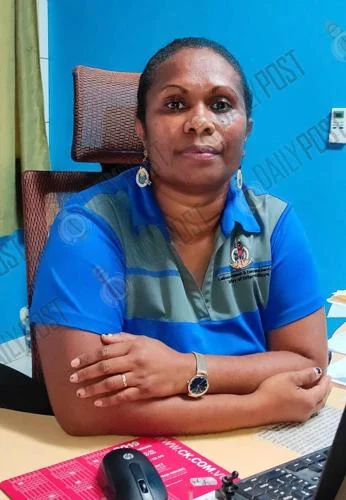 Commissioner of Labour, Murielle Meltenoven, has revealed that many Ni-Vanuatu seasonal workers who absconded have sought asylum in Australia.
"Protection visa is only granted to those subject to death threats and to refugees. I don't see why our workers are applying for protection visa, also called asylum, decided to remain in Australia when Vanuatu is regarded as one of the happiest place on earth," she stressed.
A high number of seasonal workers in Australia have absconded from their employers due to poor treatments surrounding wages and working conditions.
Labour Commissioner Meltenoven has appealed to the absconders to return to the program, following a farmers' conference in Australia where she met new farmers and negotiated new markets.
"The message that myself and the Vanuatu High Commission in Canberra, Australia, are giving for our workers is for them to return to the program, so that we can support them with their long-term participation in the program," she said.
"There are consequences of applying for a protection visa that they do not know…If investigation reveals their reasons for protection visa not true then it can backfire on their long-term participation in the program."
The Commissioner said they will be assessing the workers case-by-case and for workers who have absconded for personal interest, they will be subject to the Ban Policy.
"This means that once they return to Vanuatu, they will no longer be able to travel again," she said.
"Not only because they have breached the policy of the program, but they also breached their sub-class visa they were awarded with, enabling their stay in Australia.
"There are experiences of workers having their visas declined due to their history of absconding and breaching visa conditions.
"My word of advice is for them to return to the program. They should call the office of Vanuatu High Commission in Canberra or reach out to the Department of Labour to support them on their re-engagement to the program."
She added that with the welfare challenges being faced in the program, it's time for the Vanuatu Government and Australian Government to sit together and review the current Memorandum of Understanding and current cultural framework of the program.