Vanuatu Business Review » Wantok Musik celebrates 21st anniversary
Wantok Musik celebrates 21st anniversary
May 24, 2022 12:16 am | Posted in Business News | Share now TwitterFacebook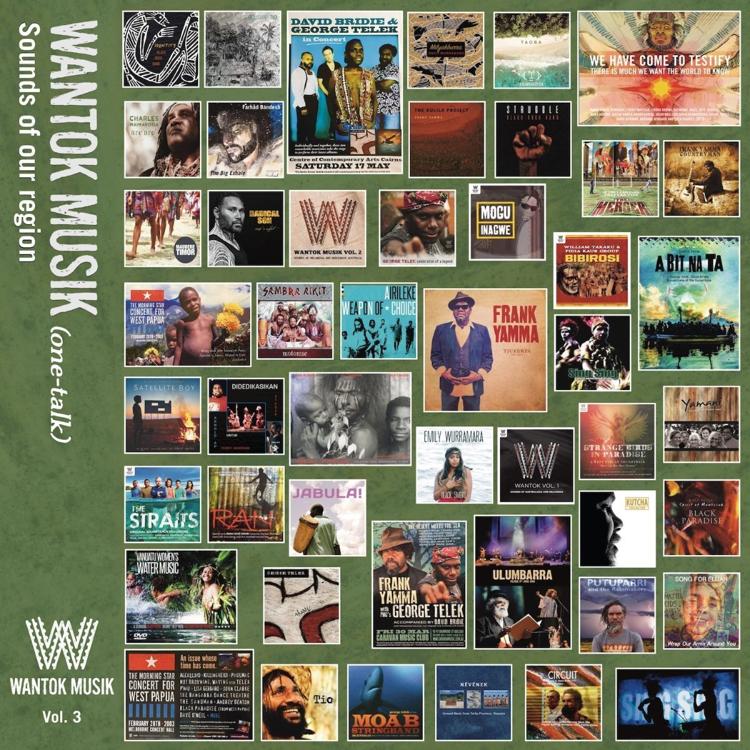 Not-for-profit organisation and record label, Wantok Musik, has celebrated their 21st anniversary with Wantok Musik Vol. 3, the third compilation released by the label which represents a diverse range of First Nations artists from the Oceania region.
Wantok Musik exists to help Pacific First Nations musicians share their unique music and cultural perspectives and, in doing so, transform lives and communities. In a world full of change and challenge, Wantok supports and showcases an Oceania that is ancient, diverse, creative, culturally rich and resilient.
Founded by current artistic director David Bridie and former co-artistic director Airileke Ingram, Wantok Musik has developed into one of the leading music labels in the region, nurturing artists from the beginning of their careers and releasing groundbreaking debut records from artists like Emily Wurramara, Ngaiire, Black Rock Band and Radical Son. The label has maintained long-standing relationships through multiple releases with staple artists George Telek & Frank Yamma, the latter of whom equipped the Wantok Musik record label with its first full length album release, Countryman, in 2010.
Wantok Musik aims to enable artists to become economically independent through their artistic output via CD sales, tours and events, and inclusion in television, film, and documentary licensing opportunities. Film & TV placements have included The Straits, Remote Area Nurse, Redfern Now, and feature films Putuparri and the Rainmakers, Top End Wedding, Marni, Satellite Boy, Bran Nue Dae, In a Savage Land and many more.
The label has provided a significant platform for distinct voices from the broader Oceania region to be heard on a global scale, supporting unique projects such as Kaumaakonga (Avaiki music from the Solomon Islands), Maubere Timor (Timor Leste), Nevenek (Torba Province, Vanuatu), Sambra Aikit(Sepik, PNG) and Bibirosi (Bougainville).
Wantok has helped facilitate rostered artists to perform, most significantly, as part of the collective ensemble Wantok SING SING! to represent Oceania at the 2012 London Olympic Games cultural festival. Another significant milestone for the label was Pitjantjatjara man and Wantok mainstay Frank Yamma being the first Indigenous Australian artist to showcase at WOMEX, performing at the conference in Spain in 2014. Wantok has continued to showcase artists at major international events such as WOMADelaide, the Sydney Opera House Message Sticks Festival, Bluesfest, WOMEX, a Wantok SING SING tour of India, the 2018 Midnight Oil tour of Australia, as well as individual artist tours throughout Europe, Canada, the USA and Melanesia.
Social justice awareness projects have always been a strong focus for the label, with an emphasis on the continuing struggles in West Papua, which was more recently evoked through the 'We Have Come To Testify' combined album and book project. On UN Human Rights Day in 2018, the Wantok released 'Song For Elijah', which features an array of the country's most prominent First Nations singer/songwriters including Kutcha Edwards, Archie Roach, Emma Donovan, Radical Son, Ilanna Atkinson & Tjimba Possum Burns, with the aim to set a pertinent reminder for all Australians of the heartbreak felt across the country for all Aboriginal people in a time of sorrow and mourning.
A cornerstone of Wantok's ongoing success is our strong collaborative relationships with like minded organisations. Just a portion of the label's collaborators include Children's Ground, Green South Records, Mbantua Festival, PNG National Museum and Art Gallery, Queensland Gallery of Modern Art and the National Film and Sound Archive.
Excerpts from multi-disciplinary art projects such as 'a Bit na Ta' and 'Sayes Arare' also feature on the new sampler — bringing music, cultural dance, movement and visual arts together to present works exhibited in galleries in Brisbane, Melbourne, Taiwan, Germany and more. Another recent audio/visual collaboration was the ambitious and immersive installation 'Uramat Mugas' at QAGOMA APT10, which depicted ceremonies of the Uramat clan from Gaulim village in Papua New Guinea.
The label has also been fortunate to be involved with such anomalous projects that may have never been released otherwise, with Vanuatu Women's Water Music, Nevenek and the upcoming Ol Sing Blong Plantesen providing deep insight into cultures, kustom and stories important to our region's history.
"Wantok Musik continues to be one of the most creative labels for showcasing the continually developing talents of many Australian Indigenous musicians, as well as Melanesian-Polynesian artists from a number of Pacific cultures. Always warmly produced, their albums are rhythmically adventurous, occasionally challenging, often heartbreakingly beautiful and deeply moving. The Wantok roster is an essential musical window into this unique region of the world," said Seth Jordan, music journalist.
Wantok Musik Vol. 3 is out now through Wantok Musik.