Vanuatu Business Review » Youth committees to receive VNYA's funding support
Youth committees to receive VNYA's funding support
June 9, 2022 10:23 pm | Posted in Business News | Share now TwitterFacebook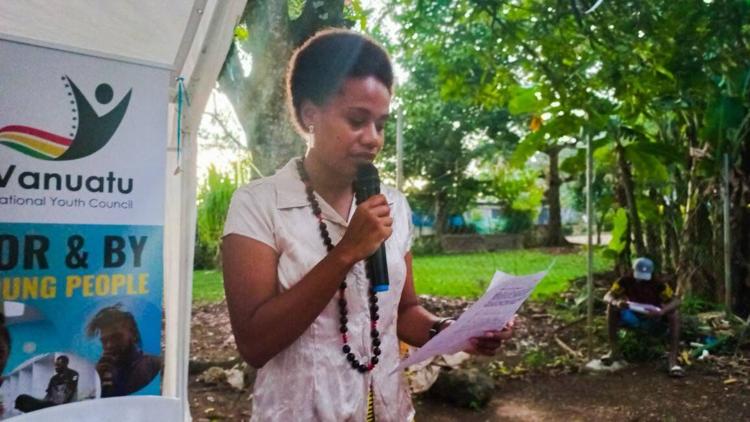 The Vanuatu National Youth Authority(VNYA) will be supporting all Provincial and Municipal Youth Committees, as well as Area and Ward Youth Sub-Committees with funding support, starting this year.
VNYA Chairlady, Florida Tumulango, conveyed this during the recent launch of the Vanuatu National Youth Council (VNYC) Annual Business Plan in Port Vila.
"Provincial and municipal youth committees will be receiving an amount of VT100,000 and VT50,000 for area and ward youth sub-committee to help support their activities," she said.
VNYA and VNYC will ensure that all committees and sub-committees must be well established through elections of their respective areas and are actively involved in youth-related programs/projects, to start accessing this support.
TORBA and TAFEA Province have already completed the election of their committees in 2021, making them eligible to start accessing these funds. Other provinces (PENAMA, SANMA, MALAMPA, SHEFA) including Port Vila and Luganville Municipal Youth Committees are yet to elect their committees.
In her statement, Tumulango mentioned that the VNYC Plan is part and parcel of the overall Youth Policy for the Youth Sector Strengthening through the VNYA Act and the ministry responsible for youth development.
"The VNYA, Ministry of Youth Development and Sports and VNYC are in transition mode as we aim at developing and improving Administrative Procedures and Quality Management Systems in order to provide Youth Development Services efficiently and effectively. VNYA will also be working with Stakeholders to strengthen the Youth Sector as a Regulator," she added.
Sections 13 to 15 of the VNYA Act mandate functions and operations of the VNYC including the endorsements of strategic operational plans, funding obligations by the VNYA and the articulation of the implementation of the Act in relation to the functions of the National Youth Council, the Provincial, Municipal Youth Committees and Area, Ward Youth Subcommittees.